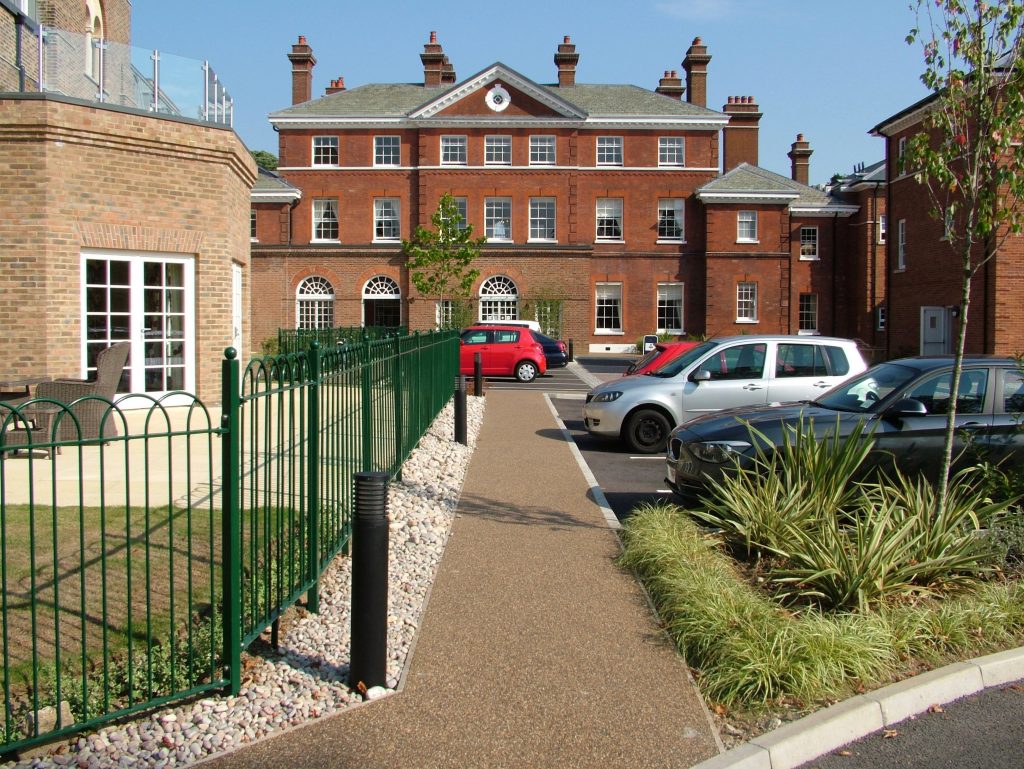 Have you been looking for a reliable company that can install resin paths in or around the Bexleyheath area? Look no further because Gaysha Services are a well established company who provide bespoke services for designing, manufacturing and formulating resin bound paving and bonded surface dressings. Our resin paths work as a durable and attractive alternative to traditional paving products such as tarmac, block paving or concrete. We can guarantee that our resin paths are not only made up of the highest quality of product but are also the most cost-effective solution when looking to resurface an area.
Here at Gaysha, we are proud of our fantastic reputation and believe that our positive customer reviews are always a reflection of our hard work and dedication towards customer satisfaction. Our company is a firm favourite with local architects, designers, local authorities and the rail industry.  Whether you are paving a play area, garden or driveway, when having resin paths installed with Gaysha you will always be guaranteed service of the highest quality from a team of specialists in the trade.
There are many benefits to installing resin paths, one of the main benefits of resin paths is the fact that it can be up to 50% cheaper than tarmac and block paving! Other benefits are the fact that they are hardwearing, low maintenance, aesthetically pleasing, and that there is a wide range of colours and designs to choose from.
Our resin paths are resistant to all weather conditions especially from the effects of UV radiation and degradation by oils. Our materials will provide the most hardwearing of surfaces for your project. The team here at Gaysha will always carry out any job to the best of our ability and will leave you with the highest quality of work.
If you would like more information on resin paths or any of our other services please don't hesitate to give us a call on 01322 340350 and a friendly member of our customer service team will be on hand to help. Alternatively you can email us 24/7 at info@gaysha.co.uk.