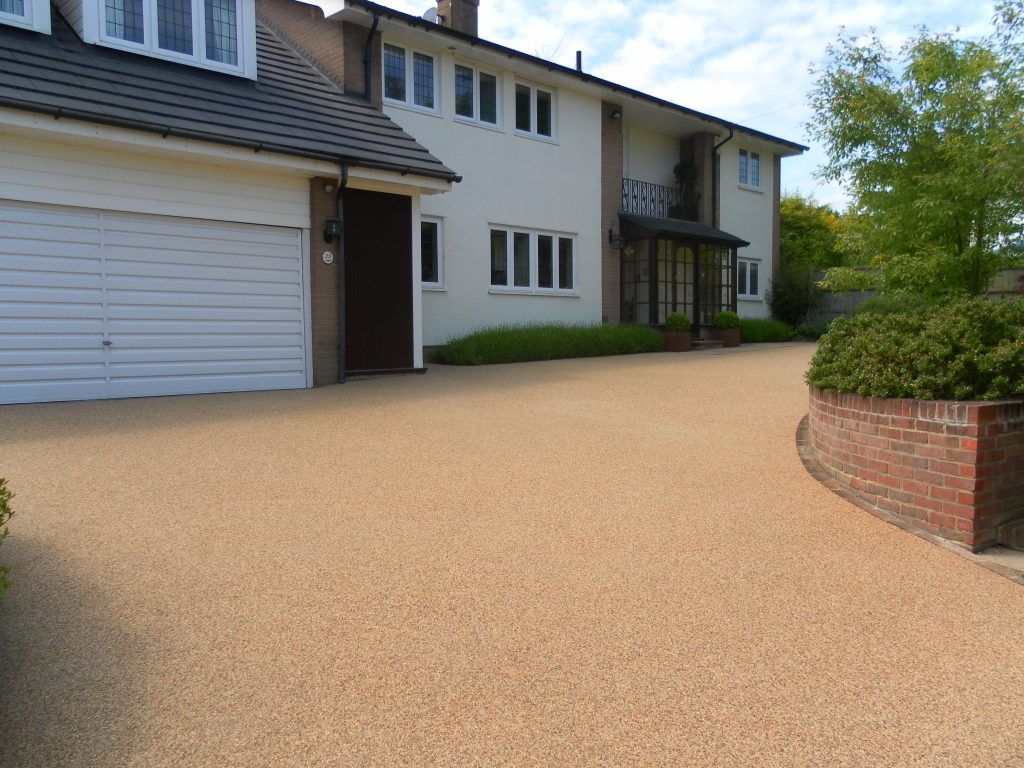 Would you like a resin bound surface surrounding your property? Gaysha have a wide range of resin bound surface products that are ideal for any surface, whether you wanted a new driveway, or for a surface on a school site.
We have been designing and laying resin bound surfaces for over 15 years and over the years, we have gained a fantastic reputation for manufacturing and supplying high-quality resin based products. We are committed to delivering a quality service that is guaranteed to satisfy with an outstanding finished result. Our products include Clearmac®, Tripave®, Stonebond®, Playsafe®, Clearmac® Quartz, Clearmac® Eco and SafeStable. All of our products are designed for different purposes, due to the benefits and features they have. For example, our SafeStable resin surfacing is designed for horse stalls and stables, and our Clearmac® Quartz surfacing is ideal for spas and health clubs.
Clearmac® is a resin bound surface that is cold-applied, providing a weather resistant surface that is water permeable and SuDS compliant. Our Clearmac® resin bound surface is comprised of graded aggregates, which is bound with a clear resin binder, allowing the aggregate colours to show. It is commonly used as a surface for driveways, pathways, schools and more. Having a resin bound surface as a driveway requires minimal maintenance and eliminates trip hazards. Clearmac® is manufactured and supplied under an ISO 9001 quality management system, which is certified by QAS International, ensuring that it is of the highest quality.
If you would like to find out more about our Clearmac® resin bound surface, please visit our Clearmac® Resin Bound Paving page.
You can 'Request a Quote' for a resin bound surface through the form here. All you have to do is enter all contact information and the dimensions of the area, along with the product and colour you require and we'll get in touch with a estimate.
If you would like a resin bound surface on your property, contact Gaysha. Call us on 01322 340 350 or email info@gaysha.co.uk for more information. Alternatively, you can fill out the form on our Contact Us page. Just enter all necessary information into the form and we'll get back to you as soon as possible.